Special Forces Tactical Tracker College - Special Operations Group (SOG)

# Jungle Ghost Special Forces Tactical Tracker College - Search - Rescue - Recovery - Reconnaissance - Combat Tracking - Counter Narcotics - Direct Action - Tracking
Special Forces Tracker Patch # Narcotics Combat Recovery Recon



The Jungle Ghost -- 65 Years of Worldwide Tracking on Six Continents
Study the Skills of "ManTracking" and Training with the Jungle Ghost

Special Forces Tactical Tracker College (Founded 1968) is a Hidden Asset that trains Military, Government and Law Enforcement Personnel for Domestic and International Government Assignments Worldwide.
Candidates receive training in Combat Recovery, Search, Rescue, Counter Narcotics, Foreign Service, Reconnaissance, and Direct Action.
Have Any Questions?


Feel Free to Contact Us If You Have Questions or
Call us at 1 - (973)-694-7425 (New Jersey) 9AM - 5PM (Mon-Fri)
Support@jungleghost.com
Contact us for schedule information
Thank you all who have contacted us for our Tactical Tracking Training Courses.
Unfortunately, our schedule for 2016 is now filled. We can only train 36 Candidates each year. If you wish to schedule for 2017 please do feel free to contact us.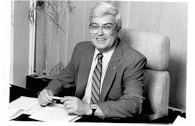 Welcome to the Special Forces Tactical Tracker College. My name is Ed a.k.a. Dua Ma Rung [Mr. Jungle Ghost, a name bestowed upon me in Burma/Viet Nahm]. I have been a "Survival Tracker" and "Manhunter" for over 65 years on Six Continents. Currently involved with Law Enforcement and Search/Recovery and Search/Rescue (SAR) to this present day.

Each year, we train selected candidates in the skills of Tactical Tracking.
My personal training as a "Tracker" in the U.S. started in my very early teens with my Uncle, Frank Buck (W.W.II, OSS, Burma) as a four-year initial training.
To date, I have traveled to Burma and worked with the Kachin's. To South Africa to train a new British SAS unit. This gave me the opportunity to complete my training with Oom Karel Kleinman (Vet Piet) CyberTracker, the Bushmen (San People) of the Kalahari, and Namibia. To the Pacific Rim to work with newly re-formed New Zealand First Rangers (NZSAS). Work in China, the Middle East and Europe.
In conclusion, I have used my Tracker skill-set around the world, with the Military, Law Enforcement, International Operations, as an Instructor and always the "student". This is just a small part of my life as a Tracker.
My staff train candidates from around the World.
My Uncle taught me to track like a "Shadow-Man or Shaman". It is rooted in the traditions of many countries Worldwide. A technique drilled into me when I was 13 years old. As stated, I was trained to track like a Wolf.
(These are a pack of two "FAZEKAS" Hungarian Wolves named Béla and Erzsébet. They are a couple and hunted as a pack. Why Hungarian Wolves? because I was introduced to them as a child in Hungary by my Mother. They were my loyal pets and taught me how to silently stalk.)

COURSES ARE LIMITED EACH YEAR. INTENSE STUDIES AND FIELD EXERCISES IN ALL WEATHER AND TERRAIN'S ARE EXAMINED.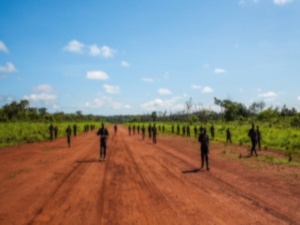 Hong Kong Africa
Australia / New Zealand
CLASSROOM STUDY MATERIAL:
NOTE: All Classroom study is Home Study. Field Training will be based on your Home Study. This is the most practical way to associate the reading from books and articles into live do-it-yourself work.
We will supplement Articles and recommend that you also use these books as references.
Reference Publications will prepare you for passing your certification test, in their order of importance are:
1) The SAS Guide to Tracking: by Bob Carss
2) Tracking: Signs of Man, Signs of Hope: by David Diaz
3) No Need To Die: Real Techniques of Survival by Eddie McGee

Some of the Important Articles that JG will provided during the course.
1) Tracking Signs After Death .. Forensics is a necessary part of Tracker Training and all members of a Search and Rescue Team should be aware of the "Tracking Signs After Death".
2) Crime Scene Preservation .. Crime Scene Preservation is an intensive course in Crime Scene Scenarios based on real situations.
3) Chase Information for Hostile and Non-Hostile Situations .. These are some of the "key questions" that should be retrieve from any source prior to starting your task.
4) Primitive Tracking .. This is an article written by Troy A. Lettieri who recently retired from the Army. It was a pleasure to work with him.
5) Track Traps .. A track trap is defined at any part in your search area where if a "Chase" passed though and THEY COULD NOT AVOID LEAVING SIGN. As Trackers you will have to examine your Topographic Maps to determine the best locations for Track Traps. [Please note the end of this study as per Alzheimer, Dementia and Autistic subjects.] Track Traps are a proactive tracking or jump tracking method.
6) Profiling the "Chase: .. Profiling your "Chase" by JG. Since our Chase is almost always "human" we find that they are predictable and sometimes contradictory in their nature. You can actually profile your Chase and save very valuable capture time. Many times they do things that just do not make any sense; however, there are many facets in humans that allow us to build a psychological profile even without any specific information about them.
7) Actions to Take When Confronted by Aggressive Animals .. Confrontations with Aggressive Animals by JG. This information pertains to animals on all continents. This photo I took as a teen in South Africa resulted from my stalking a Leopard. It made global headlines.
8) The Six Senses of Tracking Part I .. The Six Senses of Tracking continues in a series of addressing the six senses of tracking.
9) The Six Senses of Tracking Part II .. The Six Senses of Tracking continues in a series of addressing the six senses of tracking. A continuation on the senses involved in Tracking. Since this subject is so vast it is necessary to divide the data in multiple sections. WARNING: This article enunciates the BIG PROBLEM in tracking. The inversion of Tracks.
10) Lost Person Behavior Part I .. Lost People Behavior is an adjunct to the psychology of Tracking. To understand the Subject and be a good Detective you must understand the person you are tracking, the weather, the terrain and be prepared.
11) Lost Person Behavior Part II .. This sections addresses Children, Elderly, Mentally Challenged and the Despondent. As Days Progress, Evaders and Hypothermia, where we address some of the Behavior Patterns of Lost Subjects as the search extends into multiple days. Your mission as a Tracker is to always be prepared for assignment and finding the Chase. Personally, any person can be a "ground pounder" and do a grid search. All you have to be is patient, have good physical strength and good eye sight. For Tracking you must be a good Detective, understand the person you are Chasing and use your special skills.
12) Lost Person Behavior Part III .. This sections addresses Bikers, Hikers, Hunters, and Climbers. Your mission as a Tracker is to be always prepared for assignment and finding the Chase. In this Part, we will reveal some of the behavior patterns that I have accumulated over the years.
13) Hunting and Traps for Trackers .. There are reasons for this type of training. Mostly we are addressing the situation where we would be in pursuit for more than a few days and be short of stores. There may be an incidence where even the healthy human being will need food after a few days in the field. We must also consider that we find the "Chase" after two or three days and need to provide food and water. Hence, we must prepare to filter water and trap food for them. There are a few food sources that we can snare, namely squirrels, fish, and rabbits.
14) A Tracking Stick is not a Walking Stick .. A Tracking Stick is essential to seeing tracks. Although it is not really necessary to always use a tracking stick when tracking. It is helpful to use one when you first begin learning to track. It helps train your eye to look for tracks and subtle sign by focusing your attention in the proper search area. Here's how it works. I have also included in this article how to make a Professional Tracking Stick.
15) Air Scent Trailing Tracking Repellants .. I am asked frequently about the difference between Air-Scent, Trailing and Tracking Dogs. Another question addresses what Trailing and Tracking Dog Repellants work in the field.
16) Deceptive Tracking Tactics .. Deceptive Tactics that can mislead trackers and K9 Pursuers. This article illustrates the most basic defenses that can be done to counter a tracking team. This does not include tracking counter measures such as booby trapping and ambush, and other forms of direct action, but it is a start in the right direction.
17) Subject Profiling .. The ability to reduce the search area by understanding the conditions and situation of the "Chase"
18) Find the Hot Zone .. The use of tracking skills to eliminate area that will prove to be non-essential to finding the "Chase".
19) Scanning Visual Acuity ... Many people look at the trees rather than in between them. You will be trained in the quick scan and how to make the picture of your scan stay in your memory and be recalled. The ability to find, interpret and follow tracks or sign left by human passage is an essential skill for persons interested in being attentive and responsive to occurrences in their surroundings.
20) Natural Awareness Tracking School teaches human tracking and signcutting skills to search and rescue, law enforcement, military and other government organizations.
21) Foot Mapping for Tracking. A special method to determine if potential footprints that we track are that of the "Chase". This method also allows the candidate to determine the condition of the "Subject", Weight, Height, physical condition and the time the spoor was created.
COURSES ARE LIMITED EACH YEAR. INTENSE STUDIES AND FIELD EXERCISES IN ALL WEATHER AND TERRAIN'S ARE EXAMINED.
[NOTE: For Law Enforcement our program is divided into two days each month for 12 - 14 months.]
COURSES:
NATURAL AWARENESS:
Everyone has the ability to sense their environment.
Make you more aware of tracks and sign
Improve your ability to interpret tracks and sign
Increase your senses while on task
Educate you on what to do once tracks and sign have been found
Use tracking to help find the missing person or other person of interest
Practice tracking scenarios day, night and in all weather conditions
Other instructors and Universities have taught or currently teach my tracking courses for their Search and Rescue programs. All classes are molded to suit the students' needs. Each exercise use the superior student-to-instructor ratio field exercises to teach individual and tactical approaches to finding, following and interpreting tracks and sign by addressing and practicing the following topics:
CrossTracking the STAR discovery technique
Tracking tools
Celestial Star Navigation
GPS Technology and its Use
Signcutting team tactics (Wolf Pack)
Aging tracks and sign
Footwear Identification
Stalking
Action Indicators
Animal tracks and sign
Signcutting at night
Backtracking for clues
Various ground covers
Logbook guidelines
PLS/LKP approach
Find-scene preservation
General awareness: use of all senses
Management of signcutting resources
Detection and management of evasive subjects
Pros and cons of using modern technology in tracking
Visual tracking integration w/ other search resources including canine teams
PATROL TRACKING FOR LAW ENFORCEMENT:
The art of tracking involves following sign (traces) or footprints (spoor), monitoring the course of something and carefully observing and pursuing that target to a successful end. A tracker is someone who has the discipline needed to develop these skills. Like most specialties in the Law Enforcement World, tracking involves skills that must be regularly practiced and perfected or the skills will start to deteriorate. Course is designed for law enforcement on patrol. The students will learn step-by-step method in different types of terrain's. Upon completion of this course the student will be able to:
Demonstrate the use of tracking tools and their application
Identify different types of track sign
The tracking stick as the basic tool of the tracker. How to set it up and how to use it.
Documentation, Forms, Diagrams and Photographs: How they are prepared and used by the tracker.
The Tracking Team, "Wolf Pack", The basic tracking team, team formation, duties of the team members.
Aging sign
Lost tracks drill
Communicating Prints
Slope and Ground cover
Sun Angle
Deductive skills And Precision Releases
Basic skills in sign cutting
CRIME SCENE TRACK INTERPRETATION:
Basic in crime scenes investigations, track interpretation for forensic evidence and crime scene reconstruction. Upon completion of this course the student will be able to identify clues and tracks as they relate to crime scene investigation.
Observe and obey all crime scene protocols
Demonstrate the proper techniques for approach and entry into the crime scene
Identify and discriminate different types of track sign at the scene.
Preserve the crime scene identifies and protects evidence
Control and direct a tracking team at crime scene
Complete a detailed report of the track team actions and observations
Crime Scene preservation
Scene surveys and searches
TACTICAL TRACKING FOR LAW ENFORCEMENT:
Tactical Tracking was designed to instruct students how to conduct operations safely as a tactical tracking team . This course will study the 100% Camouflage attire. You will learn the correct Camouflage attire for your assignment, i.e., Auscam, US 3-color Desert, Kiwi Camo, Six Color Desert, Multicam, Savage, British DPM or US Woodland. Students will learn how to track and use the tracking skills and apply them to many aspects of Law Enforcement. Some of these are Information/Forensic analysis as well as intelligence gathering while conducting tracking operations.
Tracking team formations and how to adjust the formations for different terrain.
Booby Trap Recognition.
Combat Tracking Techniques.
Immediate action drills using non-lethal training ammunition
Tactical team development and training activities
Operations Planning and command & control during the track
Tactical Team Patrol operations
Point man techniques
Stalk, Search and Recovery
Interpreting top and ground sign when obvious footprints are not found.
Lost track procedure and sign cutting techniques.
How to recognize common deception tactics determining the age of sign/spoor
Track pursuit drills
Making proper use of all senses for maximum awareness in back country
Students will expect to use these techniques through out the course. Including night operations.
Lost communications protocol
SPECIAL TRACKING COURSES:
URBAN TRACKING COURSE:
Pre-requisites are: PATROL TRACKING FOR LAW ENFORCEMENT, TACTICAL TRACKING COURSE, and NATURAL AWARENESS'
Urban Tracking is a fast phase human tracking in urban and rural environments for, law enforcement and Military. The student will be taught to track humans. The students will learn how to see, identify, interpret, and follow sign. The students will learn how to move in a fast phase to close the time and distance gap forcing their suspect's to make mistakes leading to a capture. This course is 40 hours tracking course.

COUNTER TRACKING COURSE:
Pre-requisites are: PATROL TRACKING FOR LAW ENFORCEMENT, TACTICAL TRACKING COURSE, and NATURAL AWARENESS'
Counter Tracking is a course given only to Law Enforcement Personnel. Tracking is a art and you require a lot of training to achieve and maintain a high level of tracking skills. You should be familiar with basic techniques of tracking to enable you to detect the presence of hidden enemy and follow him, to find and avoid booby traps, and to give early warning of ambush. You should be in good physical condition with excellent skills. You may be forced to travel for days under different terrain conditions, without food and with little water, at a fast pace, and under tremendous mental stress. Tracking requires intense concentration, stamina, an eye for detail, have patience and be steady. Able to move slowly and quietly avoid fast movement that may cause you to overlook sign, and loose the tracks or blunder into a terrorist unit that is counter tracking you. Be persistent and have the skill and desire to continue the mission even though signs are scarce or bad weather or terrain are destroying sign and use the proper Camouflage.
Contact us for schedule information
Thank you all who have contacted us for our Tactical Tracking Training Courses.
Unfortunately, our schedule for 2016 is now filled. We can only train 36 Candidates each year. If you wish to schedule for 2017 please do feel free to contact us.
© 1968-2016, Gelb/Tower Organization, LLC. All Rights Reserved
© Jungle Ghost Enterprises. All Rights Reserved.
Copyright under Berne Copyright Convention, Universal Copyright Convention, and Pan-American Copyright Convention.